Last Updated On
Sat Sep 19th, 2015
Dynamic Pro Scalper is an Asian Session scalper with a unique and high-efficient trading strategy and dynamic volatility entry and exit levels.
Trading Strategy
Beside being fully automated and customizable, easy to use, understand and setup and being compatible with all brokers, Dynamic Pro Scalper has many advanced features the most important of which are:
Built-in smart account and money management system.
Built-in protection system against unfair brokers and their cheating techniques.
High recovery factor (RF = Net Profit / Max. Drawdown) of > 20.
High spread and High Slippage protection against unfavored market conditions.
Built in automatic GMT offset detection.
Live Performance Results
Dynamic Pro Scalper 1000 System by automatedfxtools | Myfxbook
Extra 50% Bonus On Your Deposit Amount
Dynamic Pro Scalper 5000 System by automatedfxtools | Myfxbook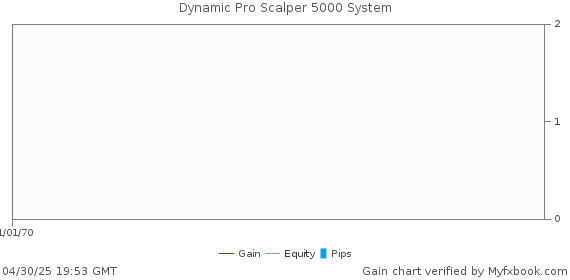 Extra 50% Bonus On Your Deposit Amount
Backtests
EURCAD 2004 - 2016
EURCHF 1999 - 2016
EURGBP 1999 - 2016
GBPCAD 2007 - 2016
GBPCHF 1999 - 2016
GBPUSD 1999 - 2016
USDCAD 1999 - 2016
USDCHF 1999 - 2016
USDJPY 1999 - 2016
Dynamic Pro Scalper Info Summary
Pairs: GBP/USD, USD/JPY, GBP/CHF, GBP/CAD, EUR/GBP, EUR/CAD, EUR/CHF, USD/CAD, USD/CHF
Timeframe: M15
Visit Dynamic Pro Scalper Website
Buy Dynamic Pro Scalper
Talk about Dynamic Pro Scalper