Last Updated On
Sun Jul 05th, 2015
Many scalper EAs in the market are introduced by their vendors with history backtest balance curves including 100s percents of profit but this does not occur again as expected when these EAs are engaged in real trading. Too few of them have achieved a confirmed profit over the previous 3 months in real-money trading.
By creating Easy Walker, its developers have aimed to produce a scalping robot with the ability to trade several or may be many currency pairs with a relative frequent trading rate, not just several trades per month as the case with the majority of other scalpers on condition that this does not result in accumulation of too large drawdown in the non-favored periods for its trading strategy. It should just earn fast when the market mood is good.
Trading Strategy
Easy Walker strategy for starting a trade and getting profits is carefully optimized on ranging and gently trending markets.
Renko filters are its key to minimize the stochastic market noise and determine the most appropriate trades entry and exit points.
It allows one order to stay opened at a time and always sets take-profit and stop-loss levels to the open trades, but it often close trades before that.
Live Performance
Easy Walker FX - ICMarkerts System by EasyWalkerFX | Myfxbook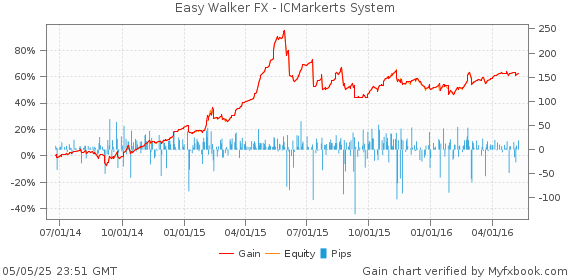 The Number One Choice for Expert Advisors! True ECN Spreads from 0.0 Pips!
EasyWalkerFX Pepperstone Razor System by EasyWalkerFX | Myfxbook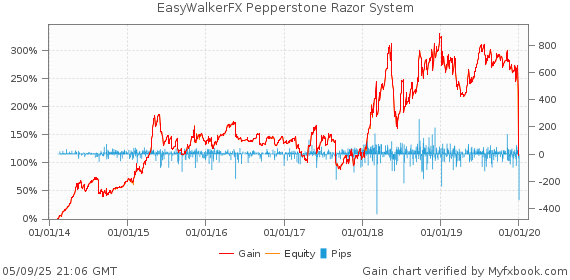 EasyWalkerFX Alpari ECN System by EasyWalkerFX | Myfxbook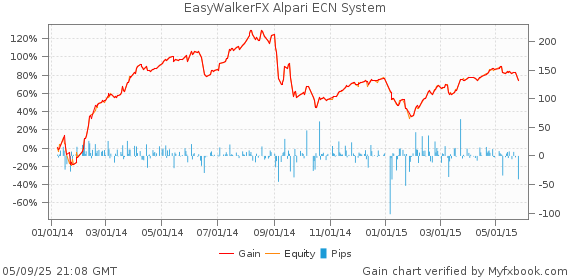 Extra 50% Bonus On Your Deposit Amount
EasyWalkerFX FxOpen STP System by EasyWalkerFX | Myfxbook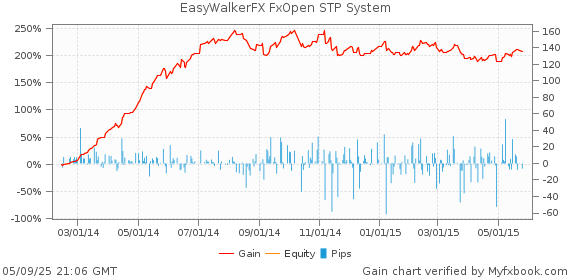 No Deposit $10 Welcome Bonus to Your First STP Account
EasyWalkerFX FxOpen STP System by EasyWalkerFX | Myfxbook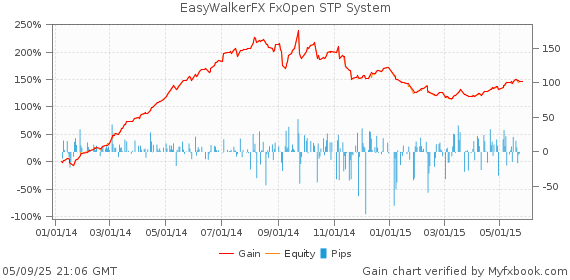 No Deposit $10 Welcome Bonus to Your First STP Account
Backtests
EURGBP
EURGBP Set b10
GBPUSD
GBPUSD Set b10
GBPUSD W8 2014 Alpari
EURUSD
EURUSD Set b10
EURUSD W8 2014 Alpari
GBPCHF
GBPCHF Set b10
GBPCHF W8 2014 Alpari
EURJPY
EURJPY W8 2014 Alpari
USDCAD
USDCAD W8 2014 Alpari
AUDCAD
AUDCAD Set b10
GBPCAD
GBPCAD Set b10
Easy Walker FX Info Summary
Version Used: 6.0.2
Pairs: EUR/USD, EUR/GBP, GBP/CHF, GBP/USD
Timeframe: M15
Buy Easy Walker FX
Talk about Easy Walker FX