Last Updated On
Mon Aug 15th, 2016
Trading Strategy
As a multi-currency trader, MathFxPro runs only on EURUSD MT4 chart and open virtual trades on almost every currency pair in the background.
It should run 24/5 without interruption for the best performance and results, we recommend using FXVM Forex VPS host to ensure the maximum stability and the best profitability.
It does not trade every day. It trades on average 300 to 500 times per year.
For accounts with a balance less than $5,000, it's recommended to disable auto-calculation of the lot size (AutoLots=false) and set the lot size to 0.01 for the maximum safety and protection.
Live Performance Results
MyfxBook and FXBlue verified real money accounts live trading results:
Math.Fx.Pro System by Mathematics | Myfxbook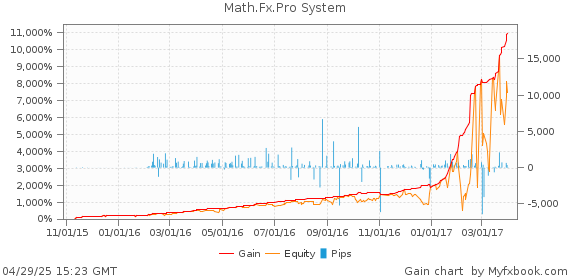 MathFxPro Tickmill Demo ECN PRO System by fxrobotreviews | Myfxbook
FX Blue - MathFxPro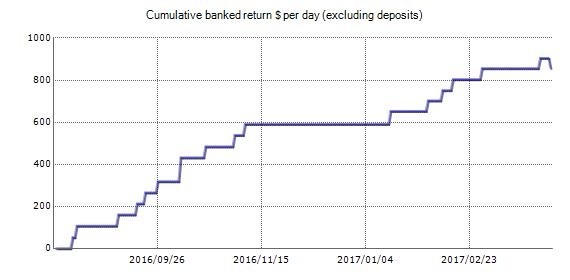 Promotional Video (by the Developer)
MathFXPro Info Summary
Version Used: 1
Pairs: A multicurrency EA, Runs on EURUSD Chart and Trades AUDUSD, EURCHF, EURGBP, EURJPY, EURUSD, GBPJPY, GBPUSD, NZDUSD, USDCAD, USDCHF, USDJPY and XAUUSD
Timeframe: M30
Visit MathFXPro Website
Buy MathFXPro
Talk about MathFXPro